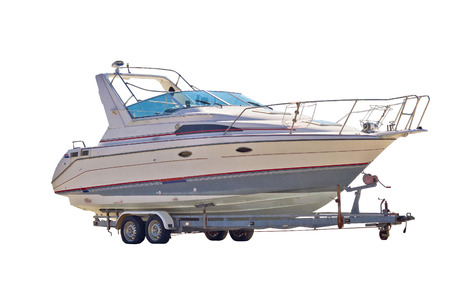 Boat Donation Information
We can often pick up boats although we are unable to accept boats that are old or in rough condition like we are able to do with cars. The reason for this is that the resale value is much lower for boats then it is for cars and the tow fee to pick up a boat is much greater than the fee to pick up a car. Because of this, we are only able to pick up a boat if we establish that it would be benifit the charity after tow costs are factored in. If you are wondering if your boat qualifies for donation, please don't hesitate to give us a call and we'd be happy to discuss it with you. You can call us at 877-505-5775 and speak with a representative.
Some of the types of boats we have received as donations are:
Power boats
Sail boats
Houseboats
Personal Watercraft
Jetskis
Yachts
How to determine the value of your boat donation:
The following sites will help you determine the value of your boat:
NADA Guides: Lists pricing for powerboats and sailboats from 1970 - 2003
BoatUS.com: Will email a free estimate of the value of your used boat.
Boat Trader Online: Check the value of your boat compared to current boats for sale.
Donate a Car 2 Charity has launched the Cars 2 Care program to provide good quality vehicles to needy individuals or families. To see if your vehicle donation qualifies for the Cars 2 Care program, please call us at 1-877-505-5775.
Do you have any questions about how to claim a tax deduction for your car donation? Please call 1 (877) 254-1743 to speak with one of our courteous & helpful operators.