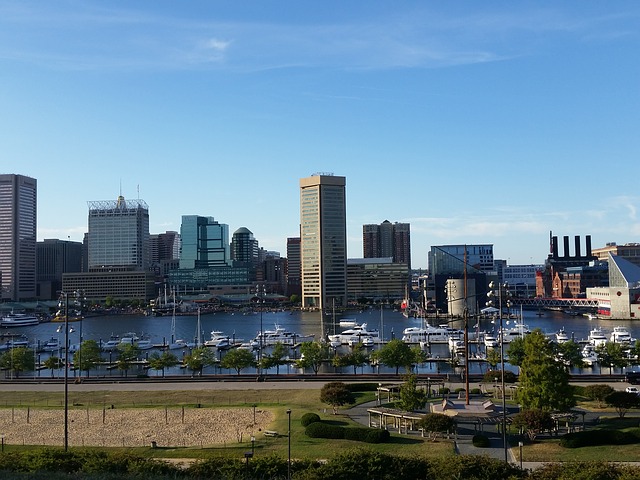 Donate a Car 2 Charity: Baltimore
It's easy to donate your car, boat or RV in the greater Baltimore area. We provide fast, free pickup of your vehicle with no cost to you and you can claim the maximum tax deduction for your car donation. We understand that you may need your vehicle picked up promptly. Donate a Car 2 Charity will have a local towing company contact you to arrange a time of pickup, usually within 1 business day from the time your donation was received.
Blown Engine? Dead Transmission? 
We can usually pick up a car in any condition. Just give us a call and we'll set up your donation in our system and assign a towing agency to contact you to arrange the free pick up of your vehicle. 
I Can't Find The Title, Can You Still Pick Up My Car? 
For the most part we can pick up a car without a title as long as you are the registered owner of the car and can sign some paperwork. If you'd like to get a replacement title before pickup, this can often expedite the process. For information on how to go about this, please check in at one of the Maryland Motor Vehicle Department offices.
Baltimore MVA
2500 Gwynns Falls Pkwy
Baltimore, MD 21216
Fast pickup of donated vehicles throughout Baltimore, Maryland:
Local Maryland Car Donation Branch:
3945 Northpoint Blvd
Baltimore, MD 21222
(410) 934-4375
 
We pick up car donations throughout the city of Baltimore, including:
Arlington
Ashburton
Cheswolde
Fallstaff
Forest Park
Glen
Howard Park
Park Heights
Pimlico
Reisterstown Station
Walbrook
Abell
Charles Village
Cedarcroft
Evergreen
Govans
Guilford
Hampden
Harwood
Homeland
Keswick
Lake Evesham
Lake Walker
Mount Washington
Poplar Hill
Radnor-Winston
Remington
Roland Park
Tuscany
Village of Cross Keys
Waverly
Woodberry
Wyndhurst
Belair-Edison
Cedonia
Coldstream
Gardenville
Hamilton
Lauraville
Mayfield
Northwood
Ramblewood
Coppin Heights
Franklin Square
Harlem Park
Lexington
Mondawmin
Poppleton
Rosemont
Sandtown
Walbrook
Barre Circle
Bolton Hill
Charles Center
Downtown Baltimore
Inner Harbor
Madison Park

Mount Vernon
Otterbein
Reservoir Hill
Ridgely's Delight
Seton Hill
Station North
The Block
Upton
Westside
Armistead Gardens
Greenmount
Johnston Square
Madison-Eastend
Middle East
Oldtown-Latrobe
Oliver
Orangeville
Carrollton Ridge
Edmondson Village
Hollins Market
Irvington
Morrell Park
Pigtown
Sowebo
Ten Hills
Union Square
Violetville
Wakefield
Windsor Hills
Brooklyn
Cherry Hill
Curtis Bay
Fairfield
Federal Hill
Lakeland
Locust Point
Harborview
Mount Winans
Pratt Monroe
South Baltimore
Westport
Brewer's Hill
Butchers Hill
Canton
Ellwood Park
Fells Point
Greektown
HarborEast
Highlandtown
Kresson
Little Italy
McElderry Park
Patterson Park
O'Donnell Heights
St Helena
Washington Hill
More information on donating your car in Baltimore, MD is available at the Donate car in Maryland page.
What are Car Donors in the Baltimre Area Giving To and Are The Car Donations Tax Deductible?  Yes! Car donations made to Activated Ministries Donate a Car 2 Charity Program are fully tax deductible. Activated Ministries is registered with the IRS as a 501(c)3 charitable organization and supports a variety of missions, projects and programs both in the US and abroad. One such program is the In Recognition of Service Scholarship program which provides the children of long time missionaries and volunteers with college scholarships. Over 284 scholarships have been awarded to qualifying individuals, for a total of $275,000. Since 2010, Activated Ministries' In Recognition of Service Scholarships have provided tuition assistance to the children of current and former missionaries. If you would like to learn more about the IROS scholarship program, click here. 
You don't have to look very far to find something fun to do in Baltimore. From Oriole Park at Camden Yards to the National Aquarium, Baltimore has so much to offer in the way of places to visit and enjoy time off. You've got Babe Ruth Birthplace & Museum for some neat history and Port Discovery for a day out with the family. If you're looking for something different and some time away however, why not take advantage of one of our Free Vacation Vouchers for a free 3 day, 2 night hotel stay in a variety of hotels and resorts nationwide. Your free vacation will be available for you to download once your donated vehicle has been picked up.