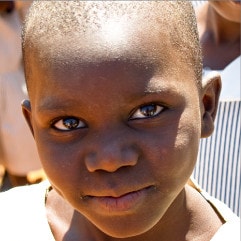 Your Car Donation Benefits Activated Ministries
Activated Ministries is a nonprofit Christian ministry working with dedicated missionaries and human service agencies to meet the spiritual and material needs of people from all walks of life, regardless of age, gender, race, faith or nationality. Our goal is to make a difference in a world where today's busy schedules often crowd out the things that matter the most—love for God, love for family and love for others.
Everyone faces struggles in their life, but few are more difficult than the dark moments of emotional, psychological or spiritual emptiness that are faced when faith runs at low ebb. As the saying goes, "Lose everything but your faith in God & you'll lose nothing. Lose your faith in God & you lose everything." Even little trials and tests of life can loom large as the Himalayas, joy is robbed by bandits of discouragement, and pervading emptiness & loneliness become unwelcome companions. In the footsteps of discouragement follow fear and despair. And everyone's life is touched at some time in some way with these difficulties, though surely there are those who struggle more than others.
Our mission at Activated Ministries is to improve the quality of life of those in need. And so our efforts range beyond providing food & clothing to those whose stomachs growl and whose clothes are thin and full of holes, to providing spiritual food & clothing to those whose souls growl and whose hearts grow thin and full of holes. Jesus gave us some important keys to real happiness when he explained that, "man doesn't live by food alone, but by every word that comes out of the mouth of God." Words are spiritual food that can nourish the heart, "clothing" that can warm the soul - in fact, spiritual words of life are as essential as physical food for our total health. We've found that those with spiritual hunger & "hearts grown thin & full of holes" are in even greater number than those physically suffering.
Those financially well off can be spiritually impoverished as well - sometimes even more than those materially less fortunate. There are people needing help to overcome bitterness, resentment, loss of those dear to them, mental or emotional abuse, fears of the future, anxiety about the world around them, lives affected by the horrors of war & lives stifled by materialism and plenty. Some are faced with physical afflictions and incurable diseases, or the pain of bearing with a loved one engaged in such a struggle. Others wrestle with painful hurts they've inflicted on others, or themselves, or fight the demons of alcoholism or substance abuse. Making a difference in the world to change things for the better, one life at a time, is the goal that the Activated Ministries team works day in & day out to accomplish. Please take a minute to read just a few of the stories here of the good things that can happen when you reach out with words of life, with food for the body as well as the soul. When you have a minute, please browse our website to see more, or give us a call on our toll-free line to discuss with one of our volunteers ways that you can do more to help others. Thank you for your help & support of our efforts. Together we're changing the world!
Making a Difference
Your vehicle donation to Donate a Car 2 Charity supports the mission and projects of Activated Ministries' projects. One of our favorite programs here at Activated Ministries is our "In Recognition of Service" scholarship program which provides scholarships to the children of long time volunteers or missionaries. Each scholarship is made possible by cars you donate to our Donate a Car 2 Charity program. Thank you for helping us enable these incredible young people get a post secondary education.  Call today to make arrangements for quick, no cost and hassle free pickup.
We Don't Use a Middleman
By keeping our process in house, Donate a Car 2 Charity cuts out the extra costs often incurred by other charities. This means 100% of the proceeds from your vehicle donation go to support Acxtivated Ministries and its programs.  Activated Ministries is an IRS recognized 501(c)3 nonprofit and your vehicle donation is full tax deductible.