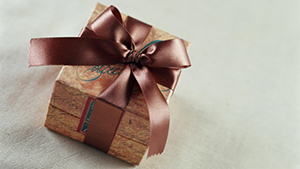 A Free Gift of Eternal Value
Well, the answer to these important questions can be found in the Bible, God's loving Words to all of us!
The Bible tells us that "God is Love!" (1John 4:8) -- And that He loves you! He is your kind and loving Heavenly Father Who made this beautiful World as a home for you to live in, and He has given you a wonderful body, mind and heart with which to enjoy it!
He is the great Spirit of Love Who created the entire Universe! He is so big and so great, that He is far beyond our simple human understanding! But because He loves us and wants us to know and love Him, He sent His Own Son to Earth in the form of a Man, Jesus Christ.
Jesus is like a picture of God Himself to show us what God is like. Jesus talked about Love and showed Love to others and lived Love all the time.--And finally, He loved us so much that He gave His Own life to save you and me.
Jesus wants to come and live with you as your very dear and close Friend. He says, "I stand at the door (of your heart) and knock: If you hear My voice and open the door, I will come in to you." (Revelation 3:20). All you need to do is ask Him to come into your heart.
If you have not yet received Jesus, you can ask Him to come into your heart right now by simply praying this little prayer: "Dear Jesus, I believe that You are the Son of God, and that You took my punishment and died for me. Please forgive me for all of my sins. I now invite You into my heart. Jesus, I know that I can never be good enough to save myself, so I ask You to please come in and give me Your free Gift of Eternal Life.--In Jesus' name I ask, amen."
When Jesus comes into your heart, your whole life is changed, like a newborn baby born into a whole new World! Jesus even said that Salvation is like being born again, that you are now a new and different person! (John 3:3) (2Corinthians 5:17)
Donate a Car 2 Charity has launched the Cars 2 Care program to provide good quality vehicles to needy individuals or families. To see if your vehicle donation qualifies for the Cars 2 Care program, please call us at 1-877-505-5775.
Do you have any questions about how to claim a tax deduction for your car donation? Please call 1 (877) 254-1743 to speak with one of our courteous & helpful operators.