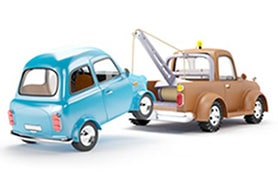 Check the status of your vehicle donation
This page allows you to:
Download your initial tax receipt.
Get the contact information of the company we've assigned to handle the pickup of your vehicle.
See status updates regarding the processing of your donation, picked up, sold, on hold etc.
Collect your updated tax paperwork needed based on the final sale price.