Car Donations Sponsor Values Based Libraries to Indian Slum Schools
We are often asked by car donors what their car donation is helping to support. The Values in Education library sponsorship program in India is an example of a wonderful project which has been made possible thanks to the generosity of those who donate their old or junk vehicles to Donate a Car 2 Charity.  These libraries aren't just any libraries either. Each Values in Education library is a complete Morals Based Curriculum Library have been and continue to be used to teach core values and morals to over 20,000 underprivileged and slum children throughout India. In addition to the library donation, Activated Ministries sponsorship enables the VIE team to host workshops for teachers, care-givers, parents and social workers to teach them how to best utilize these unique libraries. 
This is something you make possible whenever you choose to donate a car to our program. Thank you for playing a part in making this and other such programs possible.
Click here to read the latest project updates from Values in Education.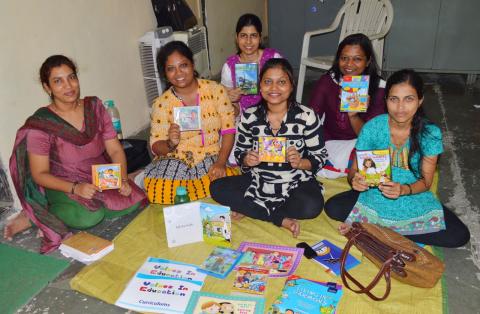 Car Donations Sponsor Values Based Libraries to Indian Slum Schools