Looking for Good Projects to Support this Christmas?
How about a school  and home for war orphans in Uganda? Over the past 3 years, Family Care Uganda has been building up their facility, school and indigenous farm. taking in more children as they grow. This year, they've been able to build several new housing structures, a library and have built out their kitchen. They're nearly up to 200 children with the new build outs and are still going strong. This coming year they plan to build several new housing structures for starters and will take it from there. Click here if you would like to donate financially towards the Family Care Uganda Project. All donations are tax deductible.
If you prefer to donate to a cause closer to home, how about donating to the "In Recognition of Service" scholarship program designed to provide a post-secondary, college education to the children of long time volunteers and missionaries. This scholarship program also recognizes and provides scholarship assistance to current volunteers and missionaries who are doing double duty in getting their education during the course of their volunteer and missionary endeavors. For more information on this program, or to donate, click here.
Do you want to be a part of changing our world starting with the young ones? Check out the "Values in Education's"  program.  The VIE special library and curriculum program is designed to teach morals and social values to children starting in pre-school. So far, libraries donated to schools, children's homes, community centers in India have benefited over 20,000 children since the program began 4 years ago. The Values in Education team continues to expand their program by not only donating curriculums, but by hosting work shops and teaching seminars to educate parents, teachers and care givers. This Christmas, help the Values in Education team make a difference in the lives of thousands of Indian children by donating to the Values in Education program here.
Another way to help all of the above projects and more, is to donate a car to charity. When you donate your old or used vehicle, the funds from the vehicle donation make it possible for us, at Activated Ministries, to sponsor these and a variety of other projects which are making this world a better place. All car donations are tax deductible and enable to claim a car donation tax deduction  on your 2015 taxes.
Just remember that the deadline to donate a car and have it count as a deduction on your 2015 tax return is midnight on December 31st, 2015.
So don't delay! If you've got an old junker that you want to move on while helping a good cause, pick up your phone and call us at 1877-505-5775 or donate online at www.donateacar2charity.com. It's quick and easy! The tow is free and there are there are no fees or charges to you.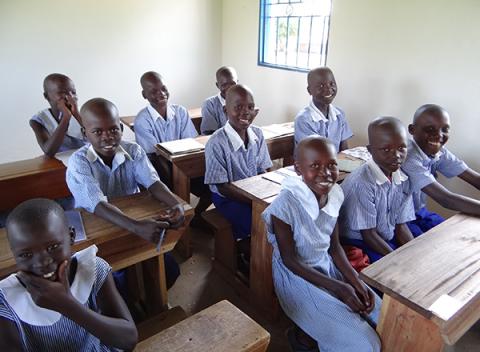 Are you looking for a worthy cause to donate to this Christmas?