Looking for Classic Cars?
Whether you are a fan of classic cars and automobiles and want to see them in action or on display, or are looking to buy one for yourself, here's a post outlining some of the best cities in the country to see your favorite classic car. For instance, did you know that Oregon, thanks to its salt-free roads, great drives and classic car loving population has one of the largest vintage car populations in the nation? You can also catch some of the larger car shows around the nation that are a sure to please anyone in love with muscle cars, hot rods, antiques or kit cars. Of course, for  the true classic car aficionados, there's the Woodward Dream Cruise coming up in August in Detroit, which is a must see at least once in your life. 
If you're looking to score one of these gorgeous classics for yourself,  you will often find the best deals by looking at online auctions, or, in some cases, by buying them directly by charities who received the vehicle as a car donation. Many classic cars, especially those in need of a little TLC, are donated to charity allowing the owner to get the car donation tax deduction and avoid the hassle of getting the car ready for sale. These donated classics either go to auction and can often be had at great prices, or are fixed up and sold by the charity in a private party sale.
If you'd like more information on how to donate a classic car to charity, including what tax paperwork and deductions you will receive, or would like to know where you can buy any classic cars we receive through our car donation program, give us a call at 1877-505-5775. 
Copyright: mblach / 123RF Stock Photo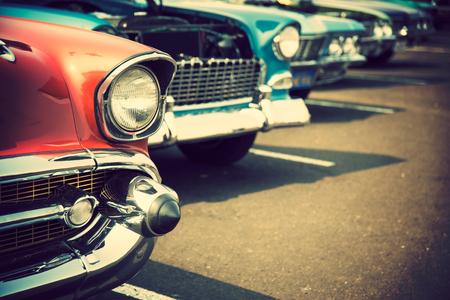 Best Places to See Classic Cars