If you have an old junk car that has been taking up space in your garage or is a complete eyesore in your driveway, there is a solution other than paying a towing company a small fortune to come and haul it away. Why not donate a car to charity? Even if that old hunk of junk isn't drivable, it might still be able to support a good cause. So, instead of having it just sit there, rusting, rotting away and reminding you every single day that you need to get rid of it; why not donate it? You can donate a car to charity, even if it's considered junk. Here are some of the benefits you will receive when you donate a car to charity:
Free Towing
No need to pay a towing company an arm and a leg to get rid of that junker. When you donate a car to a good cause, such as Donate A Car 2 Charity, not only do they pick the car up for you, they ensure that the proceeds go to helping those in need. It really is a win-win scenario. Charities like Donate a Car 2 Charity, provide free removal of junk cars. They pick up junk and wrecked cars free of charge – giving you a hassle-free way to dispose of the car with no hidden costs. You can donate a car to charity in any condition and they will pick it up for free.
Good Cause
Car donation is not only beneficial to you, but it also benefits many people in need. Donate a Car 2 Charity helps the less fortunate live a more comfortable life and it's their privilege to do so. When you donate a car, you can give a helping hand simply by donating a useless car. All proceeds from donated junk cars benefit Activated Ministries, an IRS registered 501(c)3 nonprofit organization, when you donate a car to Donate a Car 2 Charity.
Tax Benefits
Donating a car can help you get a tax deduction. This is a much better deal than selling it to junk yard dealers - who only give you a fraction of the car's worth. You can usually claim a tax deduction when you donate a junk car to charity. Donate a Car 2 Charity can help you through the IRS guidelines to determine your tax deduction. Make sure you read through the official IRS information on vehicle donations before donating your car to charity. These guidelines are posted on DonateACar2Charity.com. Donate your useless car and lend a helping hand. If you're considering getting rid of that old junker, give it to a good cause. Your small car donation could make a big difference in someone's life. Your trash will turn into someone else's treasure!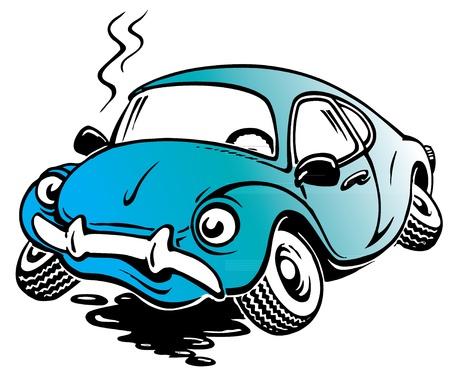 Making Treasures from Your Trash - Donate a Junk Car to Charity