Are you ready to donate your junk car? While it may be fast and easy to donate a car to charity, the other half of the process is making sure you choose a charity that will use your car donation to make a difference in the lives of those who need it most.  
If you're looking for a good cause, you may be interested in learning more about Activated Ministries' In Recognition of Service Scholarship Program, a merit scholarship program which awards scholarships to individuals who have served as missionaries or who are the children of missionaries. 
If you have had the pleasure of meeting a missionary, you will agree that the world needs more of these sacrificial individuals, whose job it is to look for a need and find a way to fill it. That task may be as simple as providing a meal, lending a listening ear and providing encouragement, or as complex as providing someone with a safe place to live, essential health care, an education or spiritual guidance and direction. 
At Activated Ministries, we try to find ways to provide missionaries and their families with assistance. One of the big needs which we have discovered is that many missionaries have been unable to save for a college education for either themselves or their children. To meet this need, the IROS scholarship program was launched in the Fall of 2010 and, to date, has provided over 120 scholarships to qualifying individuals.
These individuals include people like, Brandon W., who served as a missionary to the Pacific Islands. Brandon is studying at the Mesa Community College in Arizona. He hopes to obtain a bachelors degree in Health Science. Eventually, he plans to attend medical school or physician's assistant training which will enable him to join in on medical missions in the future. 
Another recipient of a 2011 spring scholarship is Priya R.who spent several years with missionary works in India, Taiwan and, most recently, China. Priya is using her IROS Scholarship, to study for a Bachelor of Arts majoring in Political Science and International Studies in the University of Melbourne, Australia. Priya hopes to use her education to establish a non-profit in Australia to fund projects in the countries where she served as a missionary. 
Alicia C., a Louisiana native, spent 5 years as a missionary. She joined the Peace Corps in 2004 and proceeded to spend the following two years in Atteforme, Niger, a small village of 500 people.  In  2006, Anna moved to Bratislava, Slovakia where she worked as a high school teacher at the Evanjelické Lýceum [Lutheran High School] where she taught hundreds of students. She is using her IROS Scholarship to jump start a Masters' program in Public Health at Tulane University.  She eventually hopes to return to West Africa to work with locals on educational programs related to maternal health. 
From these few examples, you get an idea of the types of individuals you are helping when you contribute to Activated Ministries through purchasing materials at our online bookstore or when you donate a car to charity. Every donation is used to further our charitable efforts and endeavors, like the IROS program. Thank you and may God bless you for your giving!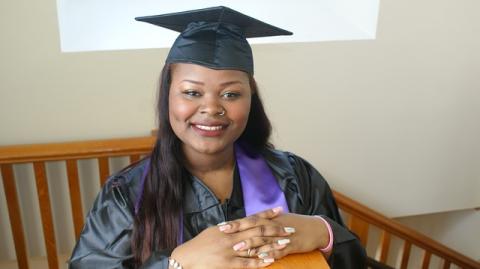 How Car Donations Sponsor Activated Ministries In Recognition of Service Scholarship Program