Happy Mothers Day to Women Everywhere Making a Difference!
Happy Mother's Day to everyone celebrating our wonderful moms! We also want to give a big SHOUT OUT to some of those women who are being mom to kids who are not their own by operating programs that benefit needy children, running schools and educational programs, or overseeing orphanages and much more. These amazing women are spreading their motherly love around to tens of thousands of children by providing love and care that only someone with a mother's heart can give.  Keep up the good work! You're an example to us all!
 
Robin and Malaika (left) with Family Care Uganda who operate a school and children's home in Gulu for children and orphans affected by the horrible violence in Uganda.  These moms have been especially busy this year as the completion date nears for their new school and adjacent staff housing which will benefit hundreds of these needy children. Way to go, Robin, Malaika and team!
Carina and the Values in Education team (Right) in India have been concerned about the lack of materials and training programs designed to teach our children important, life long values like empathy, caring for others  and honesty, so, together with a dedicated team of educators and professionals, they developed the Values In Education curriculum designed to provide children with a value's-based education. Carina and her team travel to local schools, preschools, children's homes and children's ministries in India donating the curriculums and instructing parents, educators and those caring for the children how to use the VIE program.  So far, this program has benefited thousands of children in India and is still going strong. Great work, ladies!
Esther, who 17 years ago, began organizing special Christmas (summer) camps for orphans in Durban, South Africa. She initially hosted these camps, which combined special activities, performances and more -- out of her own home. Over the years, as the number of children attending grew, the camps morphed into a three day camp at a larger venue which has a pool, sporting facilities, a meeting hall and other amenities which are ideal for a summer camp. Previous attendees volunteer as staff and hundreds of orphans get the chance every year to get away from the inner city and enjoy fun, sports and other activities and classes. Keep up the good work, Esther!
 
Isabelle - who, through her nonprofit, Patrocino un Libro (Sponsor a Book), has spent that past 5 years getting educational and values based books into the hands of poor Mexican children who lack access to books and educational materials.  Isabelle spends her time tracking down needy areas and traveling to remote villages, Indian tribes, hospitals and poor neighborhoods to get books into the hands of families and children who need them the most. To date, Patricino un Libro has distributed over 75,000 children's books. We're proud of you, Isabelle and team!
 
Melissa with Sponsor a Book Africa also works to get books and educational materials into the hands of needy African children at low-income schools, orphanages and ministries for children. If you know anything about Africa, you'll realize that it's no easy task to get anything shipped to or within Africa. Each step is a fight to ensure your precious cargo gets to its destination and into the hands of the little ones who will benefit from the printed word. Good job, Melissa and team.
 
These are just a few of the amazing women we are proud to support at Activated Ministries thanks to the generosity of car donors all throughout the United States. Cars donated through our Donate a Car 2 Charity program make it possible for all the life changing programs and projects we support through our Missionary Support Program! For more information on these programs or to donate to the cause, click here.
 
Copyright: yarruta / 123RF Stock Photo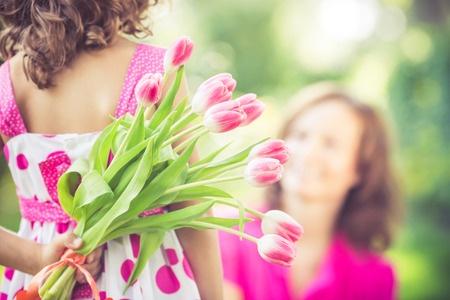 To Mom's Everywhere Making a Difference!