Do you have a car to donate in Texas? Vehicle donations to charity are growing in popularity, first of all, because it is a donation that a charity will really appreciate and which will help them further their charitable goals. Second, your old junker is going to help a good cause. And finally, when you donate a car to a charity in Texas or any other state, you can claim a valuable car donation tax deduction.  
 
When you donate a car in Texas, there are a few state specific guidelines to be aware of.  The car donation process is relatively easy, however, most car donors will want to make sure that don't have to deal with the hassles (tickets, registration reminders, etc.) that can ensue if you do not turn over the responsibility of the vehicle properly. Here is a step by step guide to help walk you through the car donation process in Texas.
 
Pick your charity:
 
When beginning the car donation process, you can start with a simple google search. If you prefer to donate a car locally, you can do a search for donate car in Houston, Dallas or whichever city you call home.  You can expand your options by searching for car donations in Texas and find a charity that picks up vehicles in State. 
 
If you plan to claim a car donation tax deduction, one of your primary concerns should be to ensure that the charity accepting your donation is an IRS registered charity. That being said, you may want to do some additional research and look up some car donation reviews to make sure you're donating to a reputable charity with a good track record of happy donors and handling donation professionally from start to finish. 
 
Getting Ready to Donate:
Do you have a title for the car? If so, great! If not, as long as you have the car registration, obtaining a duplicate title is quick and easy. Just bring your registration into your local department of motor vehicles, pay $5 and you can get a duplicate car. If you're in a hurry to move the car, call the charity and see if they can proceed with the pick up while you work on getting them the title. 
 
If your car had a lien on it, be sure you have the lien release handy to provide along with any other paperwork at the time of donation. The more information and paperwork you have on hand, the smoother the process will flow.  
 
Make the Car Donation:
 
Once you settle on the charity of your choice, the online car donation process should be relatively fast and easy, however, if you have any specific questions, especially those related to how to donate a car in Texas, you may want to call the charity in question and get things squared away before you commit.  
State Specific Requirements for Texas car donations:
Remove the license plates from your vehicle. In the State of Texas, you keep your car plates and can use them on your new car. This ensures that the new owner has to go through the car registration process in order to get their own set of plates.
Follow the charity's instructions for how to hand over the title. In some cases, they may have you sign it and give to the tow driver. In other cases, they may have you sign it and mail it in. 
Remove and destroy the registration sticker.  
Submit form VTR-346 (Texas Motor Vehicle Transfer Notification) to the Texas Department of Transportation. You can also submit this form online at the TxDOT website -- http://www.dot.state.tx.us/. This is your release of liability, so be sure you submit this as soon as the vehicle is no longer in your possession.
Fill out and sign the back of the title and sign the Texas Title Application form. These documents are given to the charity or pickup agent at the time of donation. 
Paperwork Needed to Claim a Car Donation Tax Deduction in Texas:
 
Each charity has their own procedure for getting you the receipt for your charitable donation, however, there are several tax forms you will need when you donate a vehicle in Texas. Ideally, you should receive the initial receipt receive at the time of pickup. Some charities email this you, others have the tow driver deliver it, however this receipt confirms that you donated your car and provides you with the receiving charity's contact information. This initial receipt enables you to claim a tax deduction of up to $500, however, you will need additional paperwork if your vehicle sell for more than $500 in order to claim the tax deduction for the higher amount. Check with the charity beforehand to find out what their procedure is for providing you with all the paperwork you will need come tax time.
 
You will need additional tax paperwork if your vehicle sells for more than $500, or if it qualifies for fair market value tax deductions. This paperwork, which should include the sale price, is sent to you after the sale of the vehicle takes place. The amount you deduct on your taxes will vary depending on the price the vehicle sold for or whether the vehicle was classified as a fair market value car donation. 
 
Deadline to Donate a Car 
Whether you donate a car in Dallas, Houston, Austin or San Antonio, the deadline for submitting your car donation in order to claim your car donation tax deduction in 2012 is the same nationwide --  December 31st at midnight. Be sure you submit your vehicle donation before the deadline of December 31, ideally with some time to spare in case there are any hitches that need to be sorted out. 
In order to be 100% sure that you can claim your car donation tax deduction in 2012, the receiving charity should be in possession of the vehicle by midnight on December 31st. If you have the pick up well underway by the deadline, you are probably safe, however, if something comes up, you may have to move your vehicle donation tax deduction to the following year. 
 
You can contact the charity with questions related to your car donation tax deduction  and which forms and paperwork are needed, however,  for specific tax information, you should always consult with your CPA or accountant.
 
One final note, please keep in mind that procedures change, so please do not rely solely on information in this article when donating in Texas. Please check with the Texas DMV website to make sure you have the latest state specific information on how to donate a car in Texas.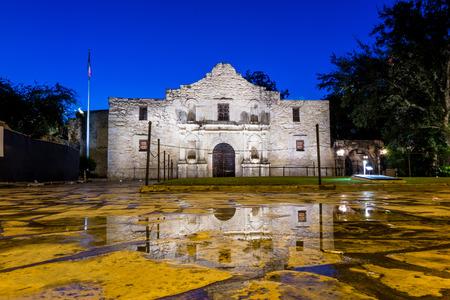 What You Should Know When You Donate a Car in Texas