News from the FCU School in Uganda
Good news!!!! Four more of Family Care Uganda's most needy orphans who graduated from the FCU school last year and were applying to secondary (high school) schools got accepted. All the students qualified academically and are now accepted into the secondary schools they applied to! Altogether now, a total of 7 students have been accepted into top secondary schools, including the first 4 students that came from the Ik Tribe and 3 more abandoned kids, one a dear girl whose mom was a very notorious LRA commander. Each one now has a very real shot at achieving their dreams of becoming a nurse, a doctor, a teacher and more.
A big thank you to each one who makes their sponsorship possible by donating either financially or by donating your old car which help us, at Activated Ministries, provide support to the FCU school in Uganda.  Through your donations, you are helping these children's dreams come true.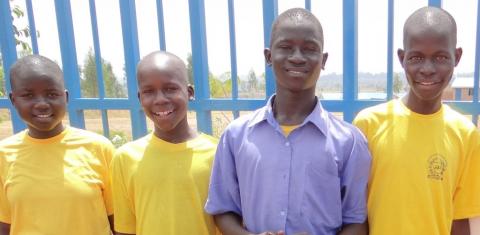 News from the FCU School in Uganda