As we shiver through the latest onslaught of winter storms this winter, if you haven't already updated your car's emergency kit to make sure it's ready for anything winter can throw at you, now's the time to do something about that.
Your Vehicle Emergency Kit should be updated several times a year to take into account the changing seasons. For instance, in the summer, you will want to make sure you have what you need to keep cool such as sunscreen, extra water and so on. For winter, here is a list of some basic items you should always keep in your trunk or back seat that could be a life saver should they be needed.
·         An extra jacket, socks, gloves, a hat and scarf.
·         Some warm boots or, if nothing else, rubber rain boots
·         Matches or a lighter
·         A flashlight (with fresh batteries)
·         A blanket or two
·         Several Flares
·         Engine coolant
·         Engine Oil
·         An ice scraper
·         A Radio with fresh batteries
·         Some energy bars, snack bars and bottled water
·         A bag of sand or cat litter to help you gain traction should you need it
·         Battery cables
·         A rope or chain for towing
·         Snow chains
·         A first aid kit
·         A whistle
This is a basic list, however, be sure to add any special items that apply to your particular situation. For example, be sure to include a stash of any medication you need to take regularly. Parents with small children or infants, should pack infant formula, a bottle or two and food that is baby or kid friendly along with extra water and diapers. If you often travel with your pet, take their needs into consideration as well when your pack your kit.
And, of course, remember to play it safe and don't mess with Mother Nature if you can avoid it. If at all possible, minimize your trips when the weather conditions are extra poor or when visibility is limited.  If you must travel at night or when road conditions are more hazardous, always let someone know, even just a voice message or text, where you are going and the route you are taking and estimated time of arrival.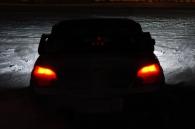 What Should Your Emergency Car Kit Contain?