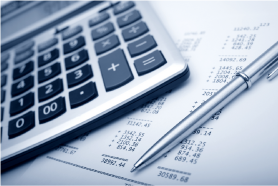 Tax Deduction Info for Car Donations -- Made Simple!
#1: Verify that the Charity you choose is an IRS registered Nonprofit
 If you want to claim a deduction for donating a car to charity, then you should check to ensure that the charity is a qualified nonprofit organization. Otherwise, your donation will not be tax deductible. All proceeds from cars donated to Donate a Car 2 Charity benefit Activated Ministries, an IRS registered 501(c)3 nonprofit organization. Read more.  
#2: You can claim the gross sale value when your vehicle is sold at auction.
 The IRS allows a donor to claim the gross sale value of your donated vehicle. We work hard to make sure that you can receive the maximum deduction for your donated vehicle by sending them to the best auction where cars sell for top value. If your vehicle donation is a scrap car you can still receive the minimum deduction of $500.
#3: We Provide all Necessary Tax Deduction Receipts and IRS Forms
Donate a Car 2 Charity provides a written acknowledgment of your car donation as soon as you donate your car -- either by using our online car donation form or by calling one of our operators.  If your donated car qualifies for a deduction of more than $500, we will mail you an additional receipt as soon as the car is sold so that you can claim the maximum deduction for your car donation. 
#4: Some Vehicle Donations Qualify for a "Fair Market Value" Deduction
The IRS allows a donor to claim the "Fair Market Value" of their vehicle donation if:
The vehicle is used by the charity for a significant period of time for their charitable purpose. 
- or -
The vehicle is either donated or sold at a price significantly below market value to a needy, low income family or individual.
 
Making a Difference
Your vehicle donation to Donate a Car 2 Charity supports the mission and projects of Activated Ministries' projects. One of our favorite programs here at Activated Ministries is our "In Recognition of Service" scholarship program which provides scholarships to the children of long time volunteers or missionaries. Each scholarship is made possible by cars you donate to our Donate a Car 2 Charity program. Thank you for helping us enable these incredible young people get a post secondary education.  Call today to make arrangements for quick, no cost and hassle free pickup.
We Don't Use a Middleman
By keeping our process in house, Donate a Car 2 Charity cuts out the extra costs often incurred by other charities. This means 100% of the proceeds from your vehicle donation go to support Acxtivated Ministries and its programs.  Activated Ministries is an IRS recognized 501(c)3 nonprofit and your vehicle donation is full tax deductible.