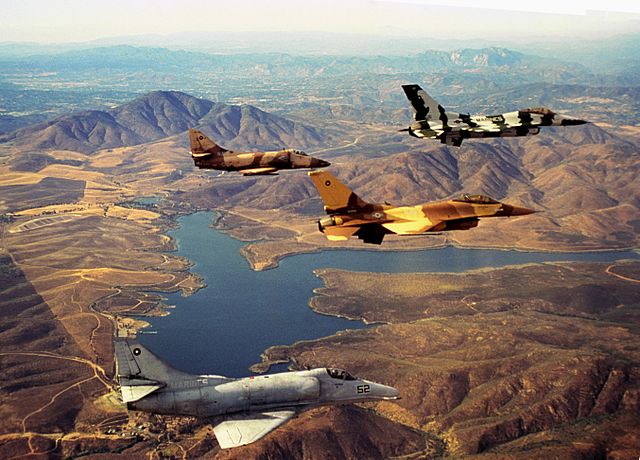 Donate a Car 2 Charity: Chula Vista
Great news for residents of Chula Vista, California who are looking for a simple solution to move on an old car RV, boat or other vehicle.  Donate a car to charity in Chula Vista and get a free vacation voucher for a 3 day, two night hotel stay.  That is just one reason among many to choose to donate a car, boat or RV instead of trying to sell it. Not only are you helping a local California charity provide service to a wide variety of charitable endeavors and programs, you also get a valuable tax deduction for your vehicle donation.
You can donate a car in Chula Vista in any condition!
Got a car with major problems or that got enough body damage in that fender bender to where it's not worth fixing up? Give us a call and we'll pick up your car in running or non running condition. You won't even have to move it. We can make arrangements to pick up your car directly from the repair or body shop at no expense to you. When you submit your car donation information, be sure to give us exact pickup location in Chula Vista and we'll do the rest! 
Missing Your CA Title?
You're in luck! California residents can still donate a car even if they are missing the title. All you have to do is swing by the Chula Vista DMV office and pickup an Application for Duplicate Title and Vehicle Vessel Transfer form Reg 262. Sign these two documents as the seller and provide them at the time of pickup.  Voila! It's that easy! Of course, if you have the title, the process will be just a little bit easier. For more California title information, visit the CA DMV website or call your local DMV office below.
Chula Vista DMV office
30 North Glover Avenue
Chula Vista, CA 91910-1040
(800) 777-0133
Release of Liability:
To fill out your Release of Liability form, visit the California DMV website by clicking here. You can file this form online or you can drop it off in person at the Chula Vista Department of Motor Vehicle's Office. Do not remove your CA license plates, however. Unlike others state the removal of your plates is not the way to  release you from liability in California. Here, the license plates stay with the vehicle, whether you are selling or donating. 
Is My Chula Vista Car Donation Tax Deductible? 
Yes, it is! Car donations through Donate a Car 2 Charity benefit Activated Ministries, a California IRS recognized 501(c)(3) nonprofit. Activated Ministries will issue your initial tax receipt at the time of pickup. If your vehicle sells at auction for more than $500, you will get a second receipt which lists the greater tax deduction amount you are able to claim for your vehicle donation. 
Pickup Locations in the Chula Vista Vicinity
We pick up cars, boats, RVs and other vehicles anywhere in the city of Chula Vista and the surrounding areas, including:
Amphitheater And Water Park
Bella Lago
Bonita Long Canyon
East Lake
Eastlake Trails
Eastlake Vistas
Eastlake Woods
Estlake Greens
Fenton St
Golf Course
Lynwood Hills
Northwest
Otay Ranch
Paseo Ranchoero
Rancho Del Rey
Rolling Hills Ranch
Southwest
Sunbow
Terra Nova
Thomy Locust Pl
Village Center
Yosemite Dr
What's This About a Free Vacation Voucher?
You heard right! Anyone who donates a car in the Chula Vista and surrounding areas, including the San Diego, North County area cab get a Free Vacation Voucher for a 3 day hotel stay.  For more information on this program and other California specific information related to your car donation in Chula Vista, visit our Donate your car California page.
You can also call us toll free at: 877-505-5775 to make arrangements for quick, no cost and hassle free pickup.
What are Car Donors in the Chula Vista Area Giving To and Are The Car Donations Tax Deductible?  Yes! Car donations made to Activated Ministries Donate a Car 2 Charity Program are fully tax deductible. Activated Ministries is registered with the IRS as a 501(c)3 charitable organization and supports a variety of missions, projects and programs both in the US and abroad. One such program is the In Recognition of Service Scholarship program which provides the children of long time missionaries and volunteers with college scholarships. As of March, 2013, Activated Ministries has awarded over 190 scholarships to qualifying individuals for a tonal of $185,000.  If you would like to learn more about the IROS scholarship program, click here. 
There sure is lots to see and do in Chula Vista! From enjoying a fun filled family day at the Living Coast Discovery Center to taking in the history and culture of Gunpowder Point, you're sure to have a good time in Chula Vista. However, if you'd like to get out of town every once in a while and see the world beyond Chula Vista, why not take advantage of one of our Free Vacation Vouchers for a 3 day, 2 night hotel stay. Your free vacation voucher will be available for you to download once your vehicle has been picked up.