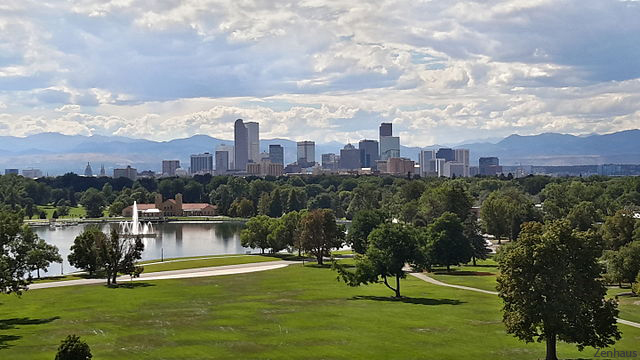 Donate a Car 2 Charity: Denver
It's easy to donate your car, boat or RV in the greater Denver area.  Due to our great network of local towing and vehicle handling agencies in Denver we are able to provide fast, convenient, free pickup of your vehicle. In exchange you will receive an official tax exempt donation receipt bearing our non-profit letterhead and our federally registered Tax ID number.
Fast pickup of donated vehicles throughout Denver, Colorado:
Donate a Car 2 Charity Denver
(720)441-1270 - Phone
We pick up vehicles, including cars, trucks, boats, RVs, and other donations throughout all of Denver, including:
Agate
Akron
Allenspark
Alma
Anton
Arvada
Aspen
Ault
Aurora
Avon
Bailey
Basalt
Bellvue
Bennett

Berthoud
Bethune
Black Hawk
Boulder
Breckenridge
Briggsdale
Brighton
Broomfield
Brush
Buena Vista
Buffalo Creek
Burlington
Byers
Carbondale
Castle Rock
Central City
Donate your car-- any condition:
We'll take any vehicle, from the shiny new Mercedes-Benz to the 20 year old clunker your nephew left in your driveway on his way to college.  We are also adept at handling cars without titles. While having a title gives us more options and better positions us to provide you with the maximum tax deduction, we can easily pick up your car without your title. If you don't have your title but are able to apply for a duplicate title we appreciate the effort. For your convenience please check in at one of the followingColorado Division of Motor Vehicles offices:
Denver CO Dmv
1881 Pierce St.
Lakewood, Colorado 80214
Phone: (303) 205-5600
Hours of Operation: M-F 8:00 am - 5:00 pm
Email: mvadmin@spike.dor.state.co.us
Is my car donation made in Denver tax deductible?
 Any vehicle donated on this site will benefit Activated Ministries, a nonprofit classified with the IRS as a 501(c)3 charitable organization and are eligible for a tax deduction. The minimum tax deduction for any vehicle donated is $500. If however your vehicle is auctioned for more than $500 you will receive a second tax deduction receipt containing the greater value.
More information on donating your car in Denver, CO is available at the Donate car Coloradopage.
What are Car Donors in the Denver Area Giving To and Are The Car Donations Tax Deductible?  Yes! Car donations made to Activated Ministries Donate a Car 2 Charity Program are fully tax deductible. Activated Ministries is registered with the IRS as a 501(c)3 charitable organization and supports a variety of missions, projects and programs both in the US and abroad. One such program is the In Recognition of Service Scholarship program which provides the children of long time missionaries and volunteers with college scholarships. As of March, 2013, Activated Ministries has awarded over 190 scholarships to qualifying individuals for a tonal of $185,000.  If you would like to learn more about the IROS scholarship program, click here. 
Denver may be full of awesome sights and fun things to do. After all, you're a short drive away from Denver Botanic Gardens where you can enjoy the peace and quiet surrounded by nature and you'll get to see all the beautiful and majestic animals at the Denver Zoo. You've got the Denver Art Museum for a little culture and Sports Authority Field for all the sports lovers. There's definitely plenty to do if you live around Denver. However, if you'd like to get out of town every once in a while and see the world beyond Colorado why not take advantage of one of our Free Vacation Vouchers for a 3 day, 2 night hotel stay. For more information, visit our website to find out which hotels and resorts are participating in this program.