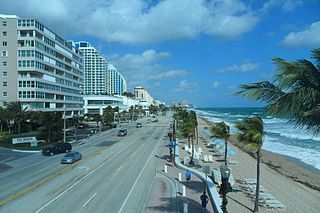 Donate a Car 2 Charity Fort Lauderdale, FL
Donate your car in Fort Lauderdale, FL
We will pick up any car, running or non-running, even without a title.  However, if you have the title to your vehicle you will be able to receive the maximum tax deduction. For a replacement title, please check in at one of the Florida Motor Vehicle Department offices.
Is my car donation tax deductible?
Vehicles donated on this site will benefit Activated Ministries, a nonprofit classified with the IRS as a 501(c)3 charitable organization and are tax deductible.
Fast pickup of donated vehicles throughout Fort Lauderdale:
We pick up car donations throughout the city of Fort Lauderdale, including:
 
Arrowhead Country Club
Boulevard
Breezeswept Park
Central Beach
Central Park
Colee Hammock
Coral Ridge
Dorsey-Riverbend
Durrs
Edgewood
Harbordale
Hawaiin Gardens
Imperial Point
Inverrary
Jacaranda
Lake Ridge
Lauderdale
Melrose Park
Middle River

North Andrew Gardens
Northgate
Oakland Estates
Pine Island Ridge
Plantation
Pointsetta Heights
Progresso Village
Rio Vista
River Oaks
River Run
Riverland
Riverside Park
Rock Island
Sunset
Tarpon River
The Landings
Twin Lakes
Venice
Victoria Park
More information on donating your car in Ft. Lauderdale, FL is available at the Donate car Florida page.
What are Car Donors in the Fort Lauderdale Area Giving To and Are The Car Donations Tax Deductible?  Yes! Car donations made to Activated Ministries Donate a Car 2 Charity Program are fully tax deductible. Activated Ministries is registered with the IRS as a 501(c)3 charitable organization and supports a variety of missions, projects and programs both in the US and abroad. One such program is the In Recognition of Service Scholarship program which provides the children of long time missionaries and volunteers with college scholarships. As of March, 2013, Activated Ministries has awarded over 190 scholarships to qualifying individuals for a tonal of $185,000.  If you would like to learn more about the IROS scholarship program, click here. 
Fort Lauderdale may be full of awesome sights and fun things to do. After all, you're a short drive away from Hugh Taylor Birch State Park where you can enjoy the peace and quiet surrounded by nature and you'll get to enjoy the history by visiting the Bonnet House. You've got the NSU Art Museum for a little culture and Broward Center for the Performing Arts for all those who love the arts. There's definitely plenty to do if you live around Fort Lauderdale. However, if you'd like to get out of town every once in a while and see the world beyond Florida, why not take advantage of one of our Free Vacation Vouchers for a 3 day, 2 night hotel stay. For more information, visit our website to find out which hotels and resorts are participating in this program.