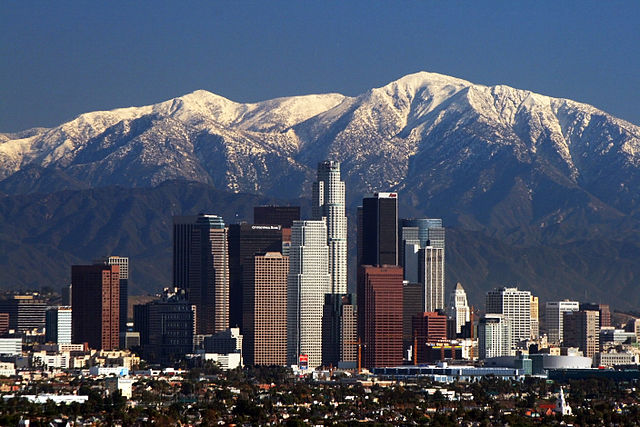 Donate a Car 2 Charity
Los Angeles, CA
Los Angeles Car Donation Charity provides fast free pickup throughout metro LA:
Donate a Car 2 Charity Los Angeles, CA
(424) 652-2082 - 
1(877)-505-5775 - Toll Free
We pick up car donations in all of the following areas of the City of Los Angeles, CA including:
Greater Los Angeles
Burbank
Santa Monica
Hollywood
Beverly Hills
Glendale
Pasadena
Inglewood
Long Beach
Encino
Culver City
Malibu
El Segundo
Manhattan Beach
Hermosa Beach
Redondo Beach
Palos Verdes
Rolling Hills
Rancho Palos Verdes

Hawthorne
Huntington Park
Lakewood
Commerce
Alhambra
Downey
Whittier
Norwalk
Brea
Baldwin Park
Irwindale
Foothill
Glendora
Pomona
Ontario
Walnut
Diamond Bar
Metro Los Angeles area
Wondering If You Can Donate a Non-running Car to Charity?
Absolutely! At Donate a Car to Charity, we can pick up cars, boats, motorcycles or RVs running or not. Even vehicles which have been totaled in an accident, have body damage of some sort, blown engine, you name it. We can generally pickup your vehicle within 24 to 48 hours of receiving your donation information and can even tow directly from the mechanic or body shop to save you the trouble of having to move it. 
 
Missing Your California Title? 
If you have misplaced or lost the title to your car, we can still pickup your vehicle. Applying for a duplicate title at your local DMV office is the easiest solution, however, if you are in hurry and need it picked up asap, we can still pick up your car donation in Los Angeles if you sign and submit the following forms. The first form is the Application for Duplicate Title, which is available online at the California Department of Motor Vehicles website. The second form you will need is Form 262 -- Vehicle Vessel Transfer and Reassignment Form. This form is not available online because it is printed on special security paper, but it can be picked up at a local Los Angeles DMV office.  If you sign both of these forms as the seller and submit them to the pickup agent,  you're good to go with your vehicle donation. 
Los Angeles DMV Office 
3615 S. Hope St. 
Los Angeles, CA 90007
(800) 777-0133 - Toll Free
(call for other DMV offices in the Greater Los Angeles Areas to find one closest to you)
Donate Car in the Greater Los Angeles Area for a Full Car Donation Tax Deduction
All car donations made in the Los Angeles area through Donate a Car 2 Charity benefit Activated Ministries, a local California 501(c)(3) nonprofit. Your vehicle donation makes you immediately eligible for the basic tax deduction of up to $500. However, if your car sells at auction or otherwise for more than $500, you will get a second tax receipt that lists the actual sale amount. You can claim this higher amount on your income tax return. If your vehicle is newer and in good running condition, contact us at 877-505-5775 to see if your vehicle donation may qualify for a Fair Market Value Tax Deduction. 
Your Release of Liability in California
Whether you sell or donate your car, it's very important that you file a Release of Liability with the State of California within 5 days of donating or selling your car to let them know that you have transferred ownership. This releases you from any potential civil or criminal liability due to abandonment, parking or moving violations once you are no longer in possession of your car. Fill this form out completely and file it online by clicking here or drop it off at the DMV office closest to you. Be sure to print out a copy of the form and keep it together with the tax receipt you receive for your car donation.  PLEASE NOTE: Do not remove your license plates prior to donation. In the State of California, the license plates go with the car and their removal is not necessary.
What are Car Donors in the Los Angeles Area Giving To and Are The Car Donations Tax Deductible?  Yes! Car donations made to Activated Ministries Donate a Car 2 Charity Program are fully tax deductible. Activated Ministries is registered with the IRS as a 501(c)3 charitable organization and supports a variety of missions, projects and programs both in the US and abroad. One such program is the In Recognition of Service Scholarship program which provides the children of long time missionaries and volunteers with college scholarships. As of March, 2013, Activated Ministries has awarded over 190 scholarships to qualifying individuals for a total of $185,000.  If you would like to learn more about the IROS scholarship program, click here. 
Want a Free Vacation Voucher? Los Angeles may be full of awesome sights and fun things to do. After all, you're a short drive away from Universal Studios Hollywood and you get to enjoy the beautiful hiking trails and city views in Griffith Park. You've got the Hollywood Bowl to enjoy some outdoor music and the Staples Center for all the sports lovers. There's definitely plenty to do if you live around Los Angeles. However, if you'd like to get out of town every once in a while and see the world beyond California, why not take advantage of one of our Free Vacation Voucher for a 3 day, 2 night hotel stay. For more information, visit our website to find out which hotels and resorts are participating in this program.