Inspirational Materials
FINDING THE TIME IN OUR BUSY SCHEDULES TO FEED OUR SOULS AND NOURISH OUR SPIRITS SO WE GROW IN FAITH CAN BE A CHALLENGE. AT ACTIVATED MINISTRIES, WE OFFER A WIDE ARRAY OF INSPIRATIONAL, DEVOTIONAL AND EDUCATIONAL MATERIALS FOR ALL AGES.
These products are available to the general public, as well as to the programs and projects we sponsor who often use them to enhance their humanitarian and evangelistic efforts.  
Here is a sampling of the products we offer: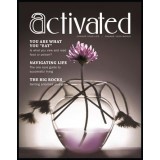 The "Activated Magazine," which features short, devotional articles on a variety of topics to help get your heart and mind on things above. 
"Key Bible Verses and Bible Basics" -- The ultimate topical Bible guides on the foundations of the Christian faith. These books features collections of scriptures on 39 major topics such as: love, forgiveness, prayer, faith, healing, how to succeed with people, marriage and the home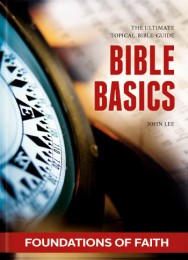 "From Jesus With Love" gift books. A unique collection of books that bring inspiration and answers to life's tough questions, and will help you grow in the fundamentals of faith and how to apply them to your life today. These booklets touch on topics such as holding onto Jesus during troubled times, making the most of the "Golden Years", navigating the challenges of parenthood. Special messages geared to women, mothers, fathers, children and more.  
The "Quiet Moments" Series – A four book series featuring a variety of five-minute inspirational readings designed to refresh your mind on the busiest of days — something you can fit in almost anytime and any place.  These booklets feature anecdotes, prose, poetry, scriptures, spiritual exercises, quotations, inspirational readings, and prayers.
"Mottos for Success" Agendas and Calendars: The inspirational 5 calendar series, and the accompanying agendas and planners, have been described by readers as insightful, thought-provoking, heartwarming and addictive. The calendars are perpetual so you can start a new quotebook or give this meaningful gift at any time of the year.  You can reuse the same one year after year or rotate them and use a new one each year.
For Children: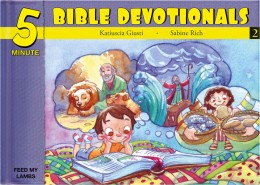 "5 Minute Bible Devotional Series for Children" - We also offer a wide array of children's Bible lessons, devotional and inspirational material such as short, the 5 Minutes Bible Devotional series for Children. This series is a wonderful resource full of short children's Bible lessons which can be fit in during mealtimes, before bed or during short breaks in the day.
"Christian Heroes Series" Older children will love the Christian Heroes Series. These true-life biographies of famous missionaries and are not only entertaining, but they teach  positive Christian values and provide parents and teachers with excellent materials to teach children positive lessons, while having fun.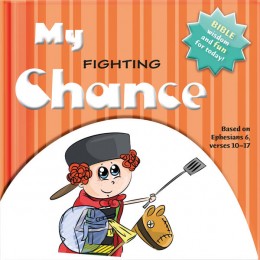 Cherub Wings DVD series – Cherub Wings is an entertaining and inspirational 14 episode production geared for young children which combines colorful 3-D animation and live-action to entertains and teach basic concepts such as love for the Lord, being truthful, obedience, respect, gratitude, bravery and more.
Big Thoughts for Little Minds" is another excellent series designed to teach our little ones basic Biblical principals using fun illustrations and short, easy to understand, child-friendly text. This 5 part book series explains key Bible passages such as the passage from Ephesians 6 on "The Armor of God," the passage on "Fruits of the Spirit from Galations 5, the promises of protection and safe keeping in Psalms 23, the passage on "Love" from I Corinthians 13, and the passage on prayer from Matthew 6 on "How to Pray."
Fast, Easy Vehicle Donation
Donate a Car 2 Charity provides convenient and free pickup of car donations nationwide -- often within 24 hours of your donation! There are no hassles and no hidden costs. We accept vehicles whether they are running or not!  Got an old junker you need hauled off your property? Give us a call & we'll provide fast, free towing. With over 15 years of experience in accepting vehicle donations, Donate a Car 2 Charity will help you receive the maximum tax deduction for your car donation.
We Don't Use a Middleman
By keeping our process in house, Donate a Car 2 Charity cuts out the extra costs often incurred by other charities. This means 100% of the proceeds from your vehicle donation go to support Acxtivated Ministries and its programs.  Activated Ministries is an IRS recognized 501(c)3 nonprofit and your vehicle donation is full tax deductible.