School Libraries: Values in Education
VALUES IN EDUCATION IS A HOLISTIC, EDUCATIONAL PROGRAM DEVELOPED IN RESPONSE TO THE NEED FOR MORAL, CHARACTER AND SOCIAL DEVELOPMENT FOR PRESCHOOL AND PRIMARY SCHOOL AGED CHILDREN IN INDIA.
This four-part program is designed to have maximum reach by enhancing institutions and schools dedicated to the care and education of underserved children in the core subject of value education; moral, character and social development.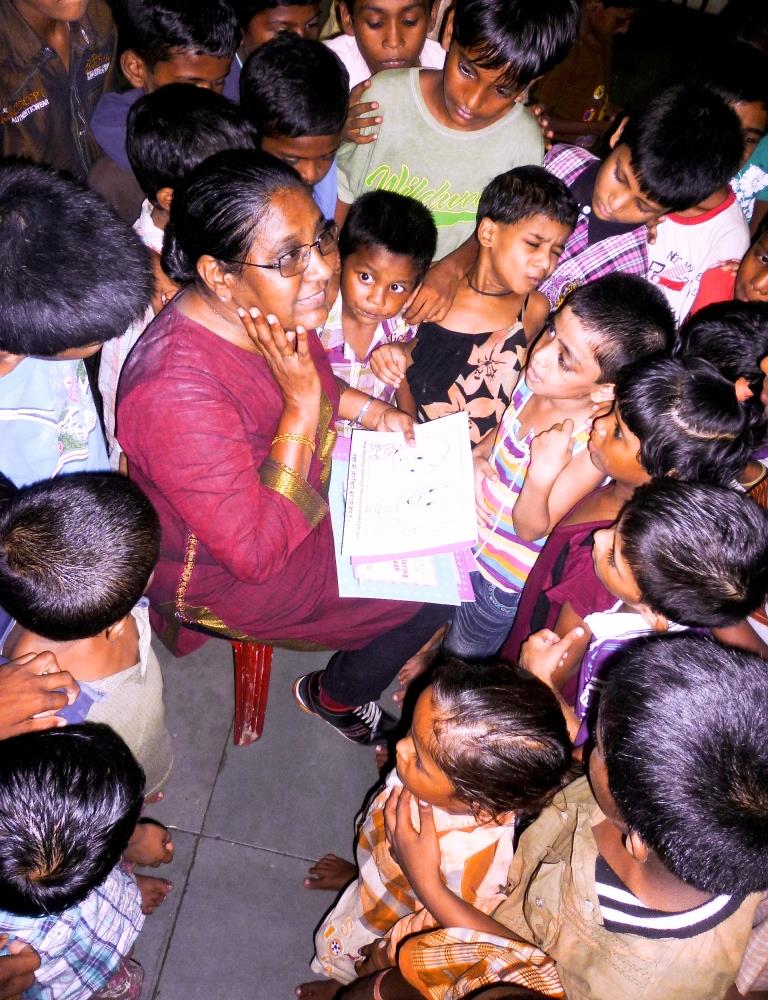 This project continues to grow steadily month by month and year by year so that the VIE network database today consists of 58 educational organizations and schools, and over 20,000 who children who have been reached to-date!
The main goal of this program includes addressing and advocating the need for quality educational materials and teaching methods of relatable character-building values within the education systems and institutions. By incorporating a Values Based program into the children's education, the VIE program aims is to impact future societies, one child at a time by enhancing the learning capacity and method used by teachers to guide children in their character development and help instill basic core values. The VIE program is designed to be fun and interactive so teaching and learning values is fun for teachers and children alike.  
Inform and Train
While learning values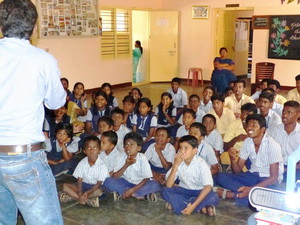 is vital for all children to learn, children who come from economically challenged homes and communities can have fewer opportunities to learn these skills. With this in mind, VIE actively promotes and advocates for character education programs in places where these children are taught or reside such as schools, orphanages, homes for street children or institutions that provides assistance to low income families and households. The VIE team starts by educating the teachers and volunteers in the use of the curriculum to ensure the project's success. Training begins when the VIE library is delivered, with an interactive show-and-tell workshop for the teachers and school administration. 
Support and Assess 
Once a library has been donated, VIE continued to provide support in the way of ongoing information and resources, advocating the need for values and character education, and showcasing the transformative effect they can have on schools and the students they serve.
The project evaluation involves compiling data and user feedback, which enables the team to modify the VIE Library each year for improved effectiveness. This compliments a follow-up program where VIE reconnects with a VIE Library recipient institution 6 – 12 months later to evaluate the program, answer questions and garner feedback, along with the option of providing a live hands-on classroom example using the curriculum and materials.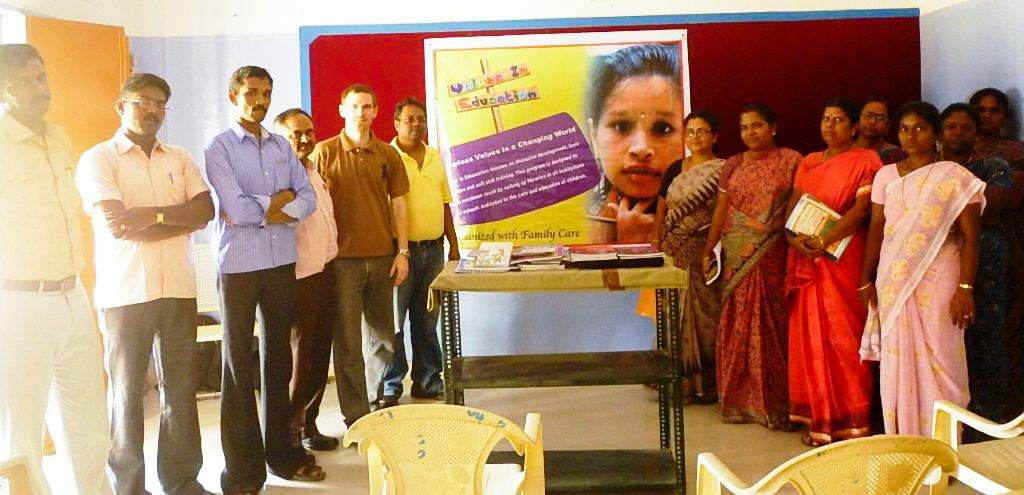 Here is a testimonial received from one of the schools using the Values based curriculum:
"We have incorporated into our curriculum circle time which is used to teach values to the children and I was racking my brain as to what material we can use, and so your visit was timely as you brought the library kit with you, it was a God send!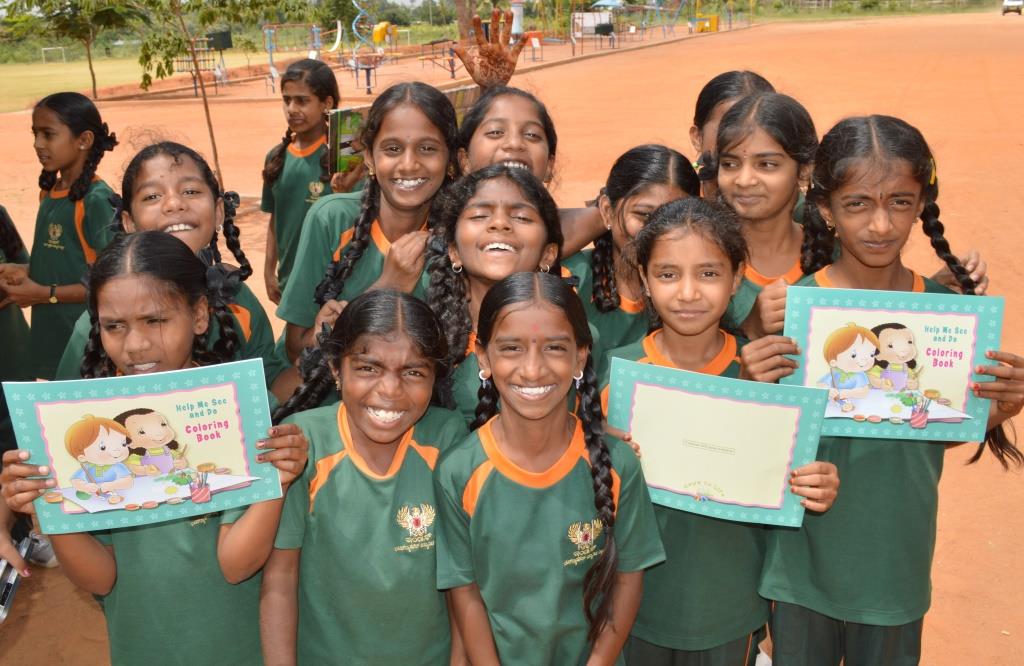 "At the beginning, I myself enjoyed going through the library and then I started with the teachers reading through the stories. We discussed the values together and I asked the teachers how are they doing at home, even in regards to cleanliness and throwing out wrappers. So to begin with, we explored these values with the teachers and once the teachers were impacted it had a cascade effect on the children and transferring the values became easy. The proof is in the pudding at our school, as if you look in our hallway, the posters taped up on the wall are an influence from the materials you gave us. So thanks a lot Mark!"  
– Mrs. Vishwanatham, (School Principal)
The above comment shows how grateful this school was for the VIE library, and gives a small taste of the feedback we receive from our network of schools and organizations which you have helped us reach and impact with your support and encouragement. !
Fast, Easy Vehicle Donation
Donate a Car 2 Charity provides convenient and free pickup of car donations nationwide -- often within 24 hours of your donation! There are no hassles and no hidden costs. We accept vehicles whether they are running or not!  Got an old junker you need hauled off your property? Give us a call & we'll provide fast, free towing. With over 15 years of experience in accepting vehicle donations, Donate a Car 2 Charity will help you receive the maximum tax deduction for your car donation.
We Don't Use a Middleman
By keeping our process in house, Donate a Car 2 Charity cuts out the extra costs often incurred by other charities. This means 100% of the proceeds from your vehicle donation go to support Acxtivated Ministries and its programs.  Activated Ministries is an IRS recognized 501(c)3 nonprofit and your vehicle donation is full tax deductible.