Project Sponsor a Book
PATRICINO UN LIBRO (SPONSOR A BOOK) IS A NON-PROFIT ORGANIZATION BASED IN MONTERREY. THEIR MISSION IS TO INTRODUCE CHILDREN IN UNDERPRIVILEGED, MARGINAL, AND HIGH-RISK NEIGHBORHOODS TO CHRISTIAN AND UNIVERSAL VALUES THROUGH CULTIVATING THE JOY OF READING AND TO TRANSFORM THEIR LIVES IN THE PROCESS.
In the past five years, Patricino un Libro has distributed over 75,000 books to some of Mexico's poorest neighborhoods, mountain villages, hospitals, cancer centers, orphanages, and nurseries for the children of underprivileged single mothers.
Programs include:
Contests with prizes
Musical shows
Workshops for the mothers
Book distribution where each child receives 3 to 5 books
The donation of a complete set of books to the school or institution visited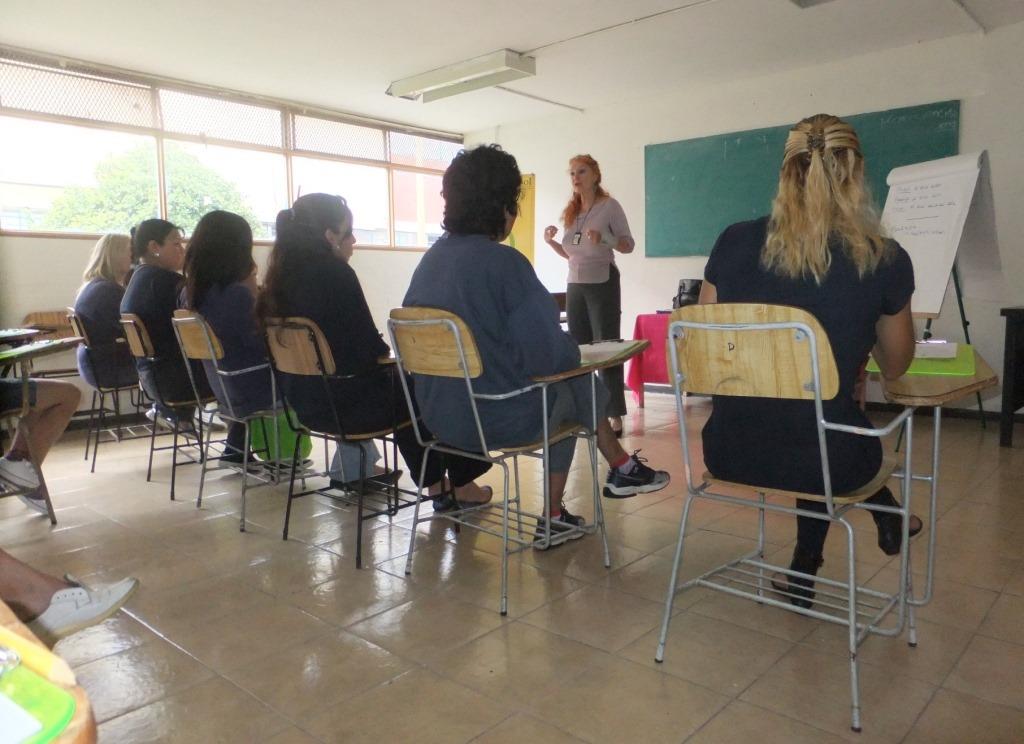 In 2013, the Sponsor a Book team expanded their ministry to include a Workshop Program for female prison inmates. Their "Learning To Fly' program involves weekly includes weekly classes, workshops and group and personal counseling sessions for inmates. The 6 month program covers topics such as self-esteem, forgiveness, conflict resolution, values, communication, assertiveness, the importance of having a life plan and more. Isabelle and team have plans to further expand the "Learning to Fly" program to include juvenile delinquents. Stay tuned for more updates on this life-changing program.
To give you a little more in-depth understanding of what this program entails, here is just one of the reports we get back from the project organizers describing in detail how their program works and the impact they are having on local communities.
By Isabelle Nizincourt - Program Director
Christmas event for 70 children (ages 4 to 9) at a government orphanage
All of the children in this orphanage were either found abandoned in public places, or were taken away from their families because of abuse or neglect. We held the program in an large event hall, which featured giant inflatable toys to climb and slide on, to the delight of the children, and offered them a delicious meal.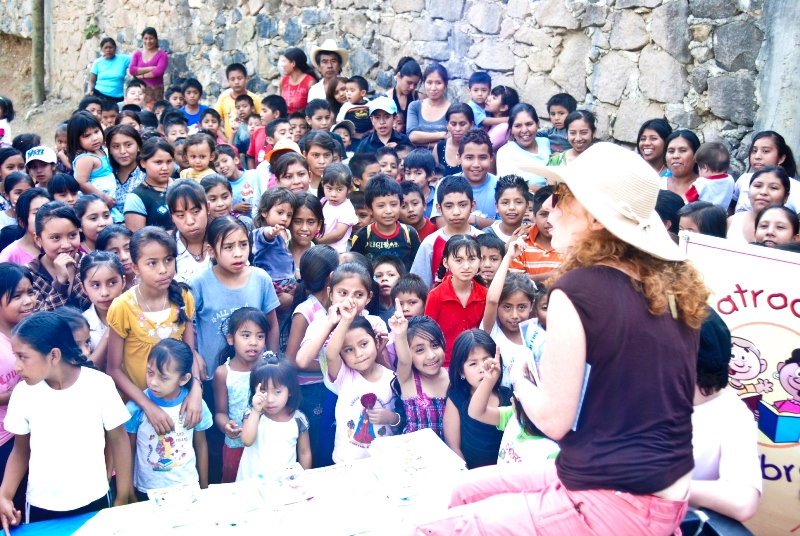 We ask each one of our volunteers (about 10 people) to pick a child for the day, to be his or her buddy during the event, and to give them extra love and one on one attention. The strategy worked well, and children and the volunteers bonded very closely. It was very moving to see little girls holding on tight to the hand of their buddy and calling them "mama." A friend of ours, who participated in our programs for the first time, was so moved by the little boy she was with that she decided to "adopt" him, and since then has been visiting him in the institution. A dynamic animator organized games with the children for a couple of hours, and at the closing of the event each child received a gift package with a toy and four books sponsored.
Event for a center for children with cancer
About 50 children and their parents attended, and the story telling program by our very professional Colombian storyteller was extremely well received. Children and parents enthusiastically entered in, participated and laughed their hearts out. It seemed to be exactly what they needed to get their mind off the grinding daily fight against pain, anguish and death they are faced with.
During the program, a little boy completely entranced by the story, laughed and gesticulated in the arms of his daddy the whole time. He was the most participative of everyone. When we went to greet him after the show, he grabbed our arm, asking "who is this?" He was totally blind.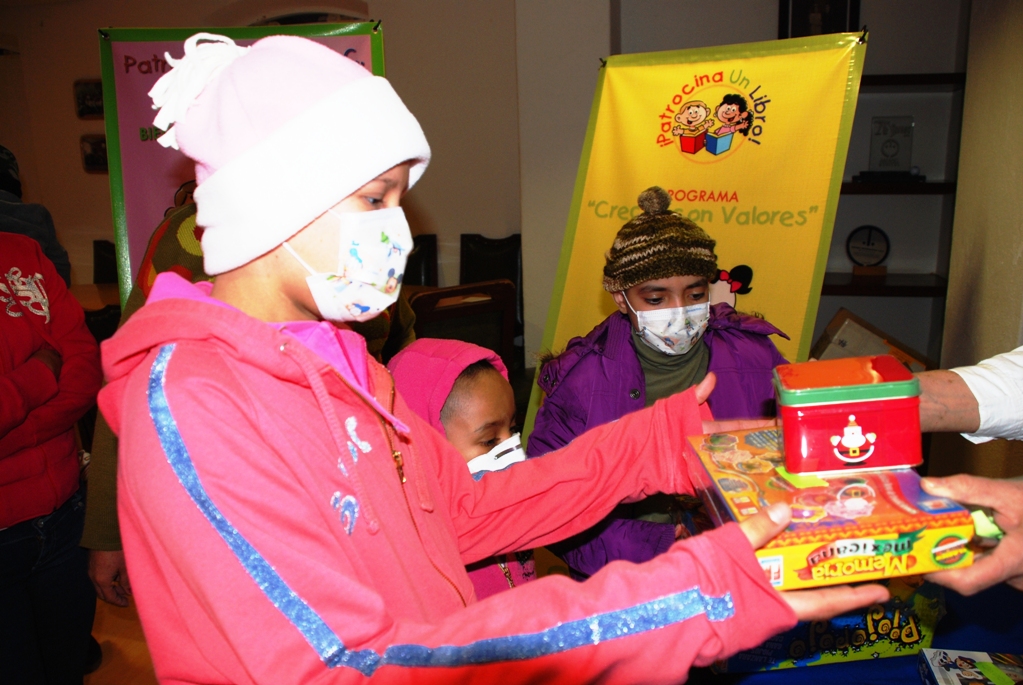 Many of the children were fighting cancer in their eyes. Several had lost an eye, or part of their sight to cancer. Others suffered from brain tumors, or different types of cancer. Children and parents were very brave in their struggle against the pain and the distress of the possibility of not winning the battle.
A teenage boy was there, whom we had met at each of our programs for the past year and a half. He now sat in a wheelchair very sober, his body wasted away. When we inquired about his state, the psychologist informed us that nothing more could be done, and that he was in the final stages. She also told us that he had reached a peaceful acceptance of his soon passing and was helping other children in a similar stage of their sickness. He was such a brave boy and we were grateful to spend extra time with him.
We spent a lot of time talking with the parents of the children, who so need to be able to talk, express what they are going through and be listened to. We brought fifty "From Jesus with Love" gift books which disappeared in moments. Each child received four books.
Event for a refuge for female and child victims of domestic violence
It was the last event of a seven month weekly program with them, and both they and we were teary-eyed. Twenty women and forty-five children attended our Christmas dinner, and they all were delighted by the storytelling and by the five books they each received. Each woman received her own copy of the "From Jesus with Love" gift book. It is wonderful to see how valuable this book is for them.
We closed the event with a Christmas dinner: turkey and all the trimmings. For most of them it was the first time they tasted turkey. They felt special, important, valued and loved, and our hope is that the event will leave them with positive memories to give them hope and encourage them to rebuild their lives in a positive environment.
Event in a five star hotel for two orphanages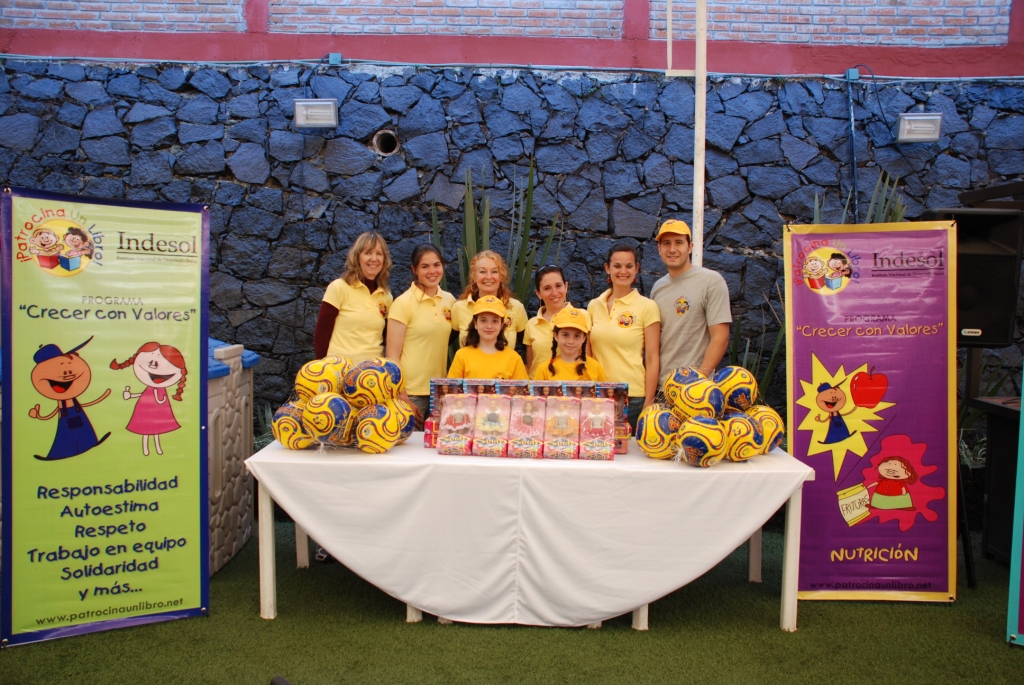 This was the closing event of a three months program of weekly workshops we held in two government orphanages. Again, there were many teary eyes, as we celebrated the completion of the program, but also said good bye for now.
A professional clown friend of ours made a special appearance right after the meal and delighted everyone with his tricks, stories, and with an impromptu theatre play where the adult personal of the orphanages were the protagonists. The event concluded with presents for each of the 95 kids, and a gift of five books for each of them.
Sponsor a Book campaign in Hidalgo, Mexico
We were able to touch the lives of 1,000 children in 4 different communities. In one of the communities, we were told that it would be the first time the children received something totally free, without being expected to give anything in return. They have regular visits from politicians who require their parents' votes, or from religious leaders requesting them to convert to their religion in exchange for their symbolic "gifts". Our totally free program and books were a first.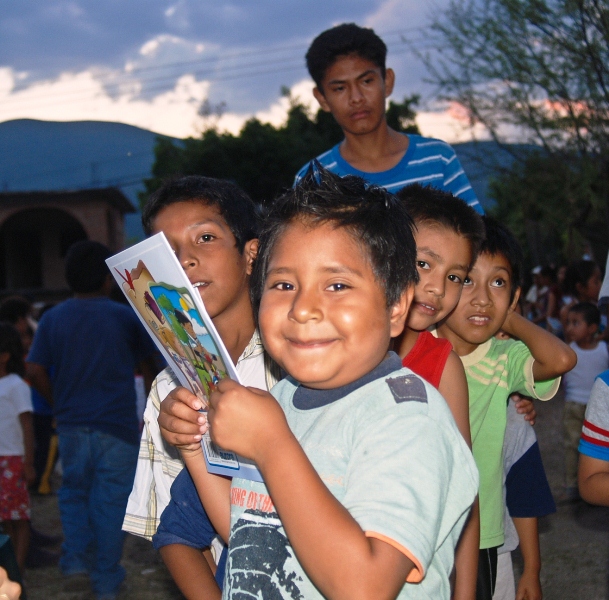 In the smallest community we visited, it seemed that the children had never received a gift. We had to take and open the hands of the first children in line, put the books in their hands and close their little fingers around the books so they understood that it was a gift for them to keep.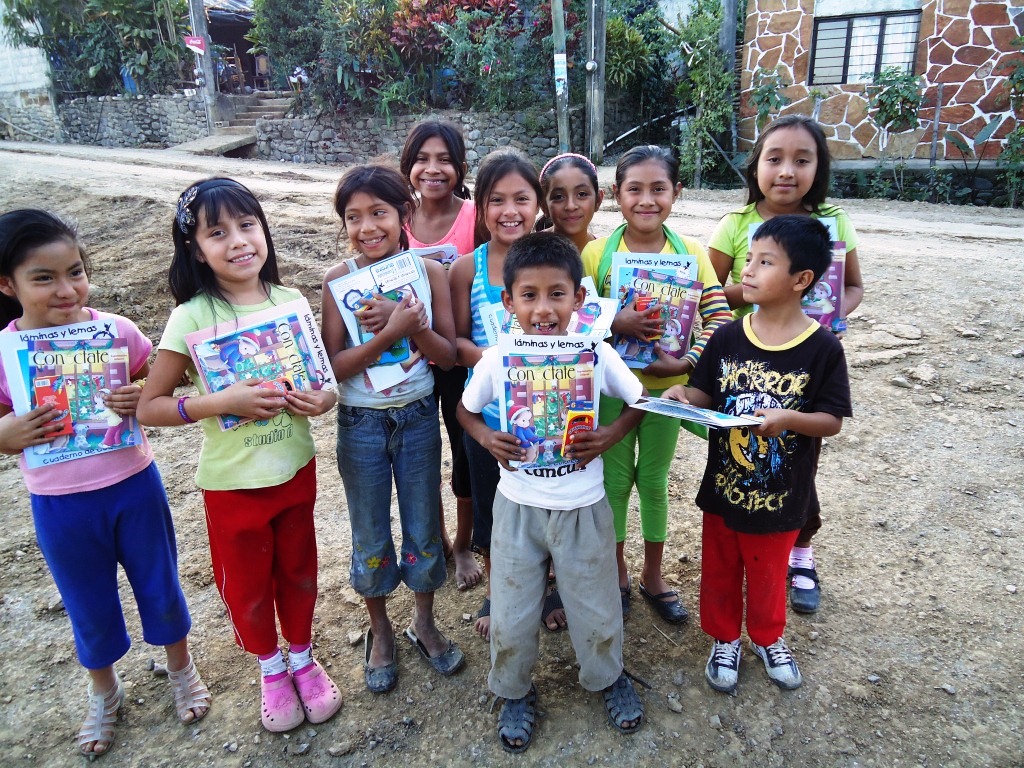 In another community, a boy, 13 years old, approached us and asked us to please teach him to read. We asked him if he had ever gone to school. He replied that he had gone when he was very little, but had gotten hurt by the other boys, who beat him hard in the stomach, and injured him, and he had stopped going. He has been working in the fields with his father, who cares him when he feels bad from the treatment he received in school. We explained to him that it would take some time for him to learn to read, but that he shouldn't give up, and that for sure if he was determined, he would find a way. He asked us to please talk to his mother, and make sure she would arrange for him to learn to read, which we did. Each child received a gift of three story books and activity books.
Again, with all our hearts, thank you!
Fast, Easy Vehicle Donation
Donate a Car 2 Charity provides convenient and free pickup of car donations nationwide -- often within 24 hours of your donation! There are no hassles and no hidden costs. We accept vehicles whether they are running or not!  Got an old junker you need hauled off your property? Give us a call & we'll provide fast, free towing. With over 15 years of experience in accepting vehicle donations, Donate a Car 2 Charity will help you receive the maximum tax deduction for your car donation.
We Don't Use a Middleman
By keeping our process in house, Donate a Car 2 Charity cuts out the extra costs often incurred by other charities. This means 100% of the proceeds from your vehicle donation go to support Acxtivated Ministries and its programs.  Activated Ministries is an IRS recognized 501(c)3 nonprofit and your vehicle donation is full tax deductible.