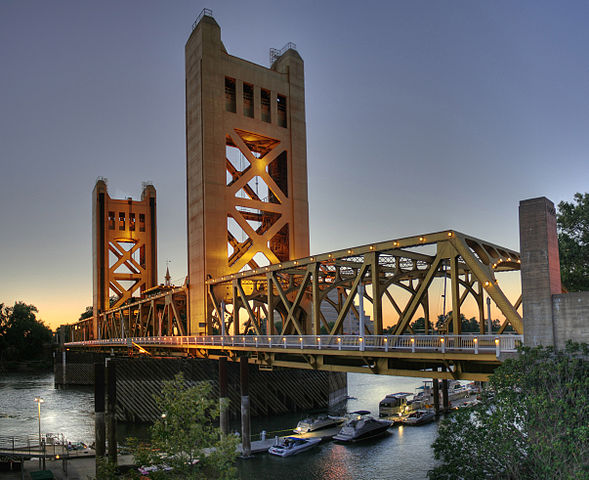 Donate a Car 2 Charity
San Jose, CA
If you live anywhere in San Jose, The Capital of Silicon Valley, and have an old car, RV, boat or vehicle littering your driveway, garage or front lawn, why not donate to charity?  Our local Donate a Car 2 Charity towing and pickup services can provide fast and free towing anywhere in the San Jose, CA area - within 24 hours of your call, and same day expedited pickup can also be arranged.
Donate a Car 2 Charity San Jose, CA
(408) 389-4735
We pick up car donations throughout the city of San Jose, CA including:
Downtown San Jose
Japantown
Rose Garden
Sunol-Midtown
Willow Glen
Naglee Park
Newhall/College Park
Burbank
Cambrian Park
West San Jose
Winchester
Alviso
Berryessa

North Valley
Evergreen
Alum Rock
East Foothills
King and Story
Little Portugal
Almaden Valley
Blossom Valley
Coyote Valley
Evergreen
Santa Teresa
San Felipe Valley
Silver Creek Valley
Easy Car Donation San Jose -- We take it all!
We take car and vehicle donations in any condition! That includes cars running or non-running, damaged or in perfect condition.
Lost Your Title?
If you have lost your title, no worries.  We can pick up your car in the state of California without the title.  Our tow driver will bring an Application for Duplicate Title and the Vehicle Transfer & Reassignment Form, which you can sign in place of the title.
 
California Department of Motor Vehicles
San Jose DMV Office - CA
111 West Alma Avenue,
San Jose, CA 95110
800-777-0133
If I Donate a Car in San Jose, is it tax deductible?
Absolutely! Donating a car is one of the better charitable tax deductions you can claim. Any and all vehicles we receive in the San Jose or Silicon Valley vicinity benefit Activated Ministries, an IRS recognized, 501(c)(3) charitable nonprofit organization and can be claimed as a tax deduction come tax time. Even donating an old junker can entitle you to a valuable vehicle donation tax deduction of up to $500 with the initial tax receipt you get. Automobiles in good condition which sell at auction for more than $500, entitle you to claim the (higher) actual sales amount. In that case, we send you a second receipt containing the greater value.
What are Car Donors in the San Jose Area Giving To and Are The Car Donations Tax Deductible?  Yes! Car donations made to Activated Ministries Donate a Car 2 Charity Program are fully tax deductible. Activated Ministries is registered with the IRS as a 501(c)3 charitable organization and supports a variety of missions, projects and programs both in the US and abroad. One such program is the In Recognition of Service Scholarship program which provides the children of long time missionaries and volunteers with college scholarships. As of March, 2013, Activated Ministries has awarded over 190 scholarships to qualifying individuals for a tonal of $185,000.  If you would like to learn more about the IROS scholarship program, click here. 
San Jose may be full of awesome sights and fun things to do. After all, downtown San Jose is a great place to enjoy an evening stroll, delicious food and take it all the sights and sounds, and you'll get to see all the beautiful and majestic animals at the Happy Hollow Park and Zoo. You've got History Park at Kelley Park for a little culture and Avaya Stadium for all the sports lovers. There's definitely plenty to do if you live around San Jose. However, if you'd like to get out of town every once in a while and see the world beyond California why not take advantage of one of our Free Vacation Vouchers for a 3 day, 2 night hotel stay. For more information, visit our website to find out which hotels and resorts are participating in this program.