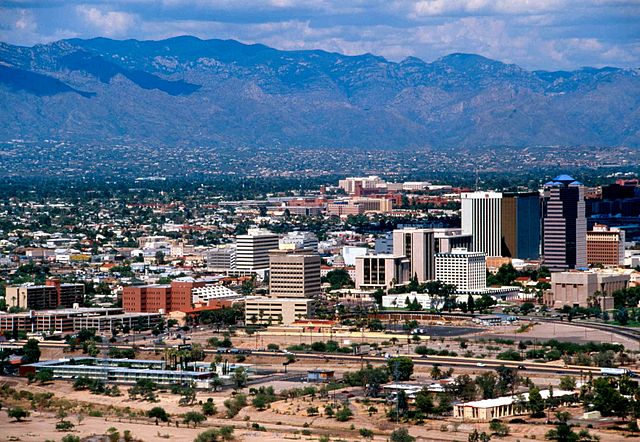 Donate a Car 2 Charity Tucson, AZ
Fast pickup of donated vehicles throughout Tucson, Arizona:
Donate a Car 2 Charity Tucson, AZ
(520) 230-5754
We pick up car donations throughout the city of Tucson, including:
Ajo
Amado
Benson
Bisbee
Cochise
Cortaro
Douglas
Elgin
Ft Huachuca
Green Valley
Marana
Naco
Nogales
Rio Rico
Sahuarita
San Simon
Sells
Sierra Vista
St David
Tombstone
Topawa
Tucson
Vail
Willcox
For more information and tips on donating cars in Arizona, please visit our Donate Car Arizona page.
Donate your car in any condition:
All throughout Tucson we'll pick up any car, in any condition, even without a title.  However, if you have the title to your vehicle you will be able to receive the maximum tax deduction. For a replacement title, please check in at one of the Arizona Motor Vehicle Division offices.
North Tucson DMV
Address: 7330 N. Shannon Rd Tucson Arizona
Hours: M-F - 8:00am - 5:00pm
Service: DRIVER LICENSE and TITLE & REGISTRATION
Is my car donation in Tucson tax deductible?
Vehicles donated on this site will benefit Activated Ministries, a nonprofit classified with the IRS as a 501(c)3 charitable organization and are tax deductible. The tax deduction is a minimum of $500 for all vehicles donated in or outside of the Phoenix area. Of course if your car is auctioned at a value greater than the minimum, we will send you a second tax-deduction-receipt with the amount that your vehicle was sold for. 
What are Car Donors in the Tucson Area Giving To and Are The Car Donations Tax Deductible?  Yes! Car donations made to Activated Minsitries Donate a Car 2 Charity Program are fully tax deductible. Activated Ministries is registered with the IRS as a 501(c)3 charitable organization and supports a variety of missions, projects and programs both in the US and abroad. One such program is the In Recognition of Service Scholarship program which provides the children of long time missionaries and volunteers with college scholarships. As of March, 2013, Activated Ministries has awarded over 190 scholarships to qualifying individuals for a toal of $185,000.  If you would like to learn more about the IROS scholarship program, click here.
Want a Free Vacation Voucher? Tucson may be full of awesome sights and fun things to do. After all, you're a short drive away from the Grand Canyon and all of it's incredible vistas and sights and you'll get to see the finest collection of wildlife at The Arizona-Sonora Desert Museum. You've got Tucson Museum of Art and Historic Block for a little culture and Kino Sports Complex for all the sports lovers. There's definitely plenty to do if you live around Tucson. However, if you'd like to get out of town every once in a while and see the world beyond Arizona, why not take advantage of one of our Free Vacation Voucher for a 3 day, 2 night hotel stay. For more information, visit our website to find out which hotels and resorts are participating in this program.