No one can comfort us like God can. In fact, the Bible says He is "the God of all comfort" (see 2 Corinthians 1:3). This means when we're discouraged, disappointed, grieving, or dealing with a painful situation of any kind, we can run to His Word for strength, healing and support.
Yes, the Lord will often use others to comfort us. But even those people who are extremely close to us cannot give us everything we need all the time. On so many occasions—more times than I can count—I've run to God's Word for help and comfort when things seemed to be falling apart around me.
I take time to read scriptures like the following, allowing them to sink in and encourage me right where I am:
...For He [God] Himself has said, I will not in any way fail you nor give you up nor leave you without support...[Assuredly not!] (Hebrews 13:5 AMPC).
'For I know the thoughts and plans that I have for you,' says the Lord, 'plans for peace and well-being and not for disaster to give you a future and a hope' (Jeremiah 29:11).
Don't be afraid, for I am with you. Don't be discouraged, for I am your God. I will strengthen you and help you. I will hold you up with My victorious right hand (Isaiah 41:10 NLT). I love Psalm 3:3 (ESV) which says, But you, O Lord, are a shield about me, my glory, and the lifter of my head.
When you're down, discouraged, or going through something it seems no one else can understand, there's One Person Who always understands...and He desires to "lift" you up and breathe hope and new life into your mind, will, emotions and spirit.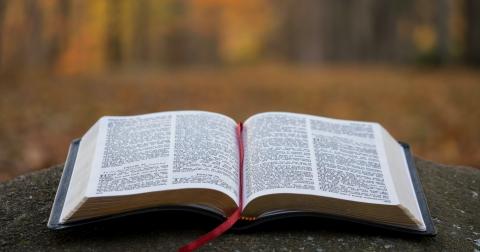 This is my comfort in my affliction, For Your word has given me life. Psalm 119:50